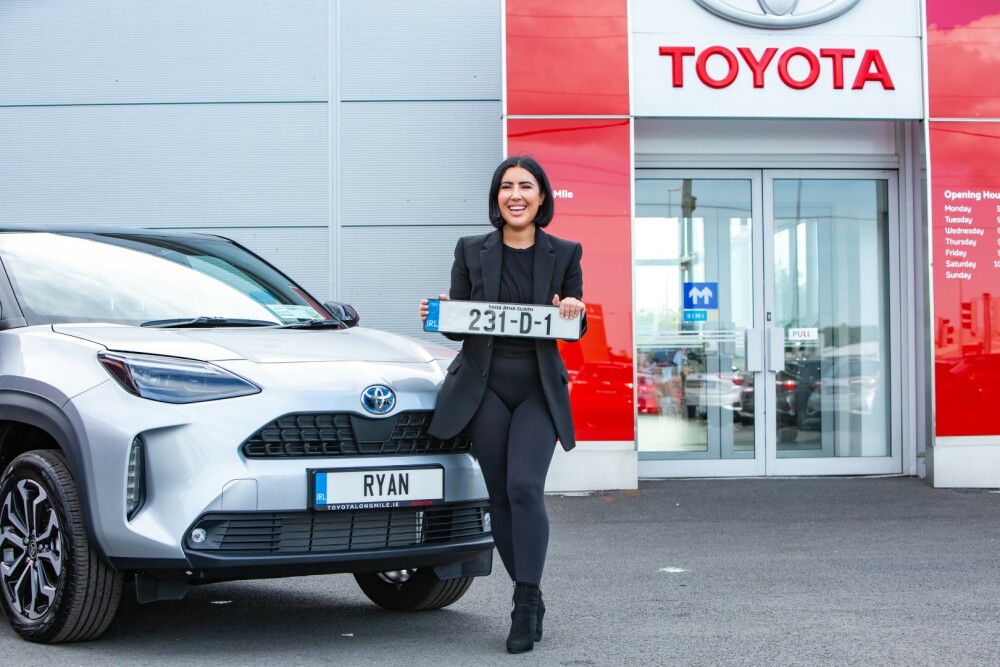 Toyota Long Mile Brand Ambassador drives away in the Yaris Cross to help launch 231 for Toyota Long Mile
Toyota Long Mile is delighted to announce that our most recent addition to our team of Brand Ambassadors, Lottie Ryan has moved into the hugely popular Yaris Cross Hybrid. The wonderfully talented radio presenter, Ryan is a darling of the Irish public and we are very proud of our partnership with Lottie.
The Yaris Cross has shown its colours. Taking Yaris to new heights, the stylish Cross brings all the qualities of our next-generation small car to a high-riding SUV.
Featuring our latest self-charging Hybrid system for class-leading efficiency and emissions, an optional intelligent all-wheel drive system for true all-weather control, and desirable, urban-friendly capability, Yaris Cross makes its mark now with Lottie Ryan driving away in real style.
Toyota Long Mile with Ireland's best-selling car brand in Toyota for 2021 and 2022 is ready for a hugely busy 231 period and is delighted to announce the arrival of the all-new Corolla Cross Hybrid SUV 2.0l and with 5.9% APR with Toyota Easy PCP Finance. Low APR offers of 3.9% are available on the award-winning Yaris Hybrid Electric (starting from €25,210), Yaris Petrol (starting from €22,050), and the Aygo X (starting from €19,080), along with other leading models at 5.9% APR respectively.
Toyota Long Mile's team of Brand Ambassadors are all driving the latest in the range of Toyota Hybrids, Lottie Ryan now in the Toyota Yaris Cross, Andrew Porter driving the Toyota RAV4 whilst Kevin O'Brien and Dean Rock drive Ireland's best selling car in 2019, the Toyota Corolla Hybrid.
Contact Us
Call: (01) 460 6070
Email: sales@toyotalongmile.ie